Profile of Dean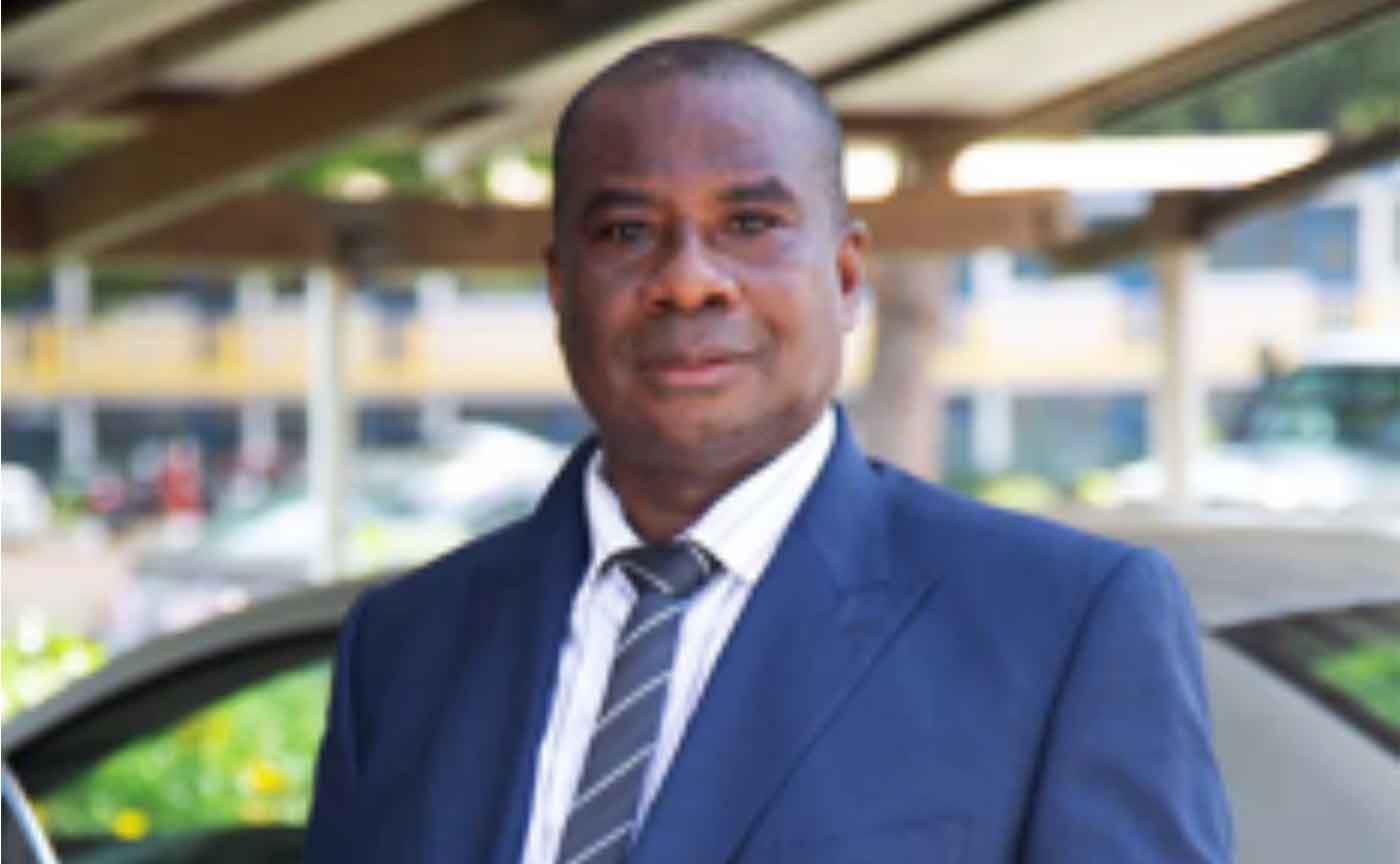 Prof. George Oppong Appiagyei Ampong is the Dean of the GCTU Business School. Prof. Ampong holds qualifications of PG Cert in International Higher Education Academic Practice from Coventry University in 2017, Ph.D. in Business Administration in 2013 from the Business University of Costa Rica, MSc in Health Services Planning & Management from the Kwame Nkrumah University of Science and Technology in 1999 and a BA (Hons) in Philosophy & Religion from the University of Ghana in 1996.
He has an 11-year teaching career in management courses including Marketing Management, Human Resource Management, Entrepreneurship, Strategic Management, Public Administration, Business Administration and Corporate Governance. He was also the Director of the Kumasi Campus of the GCTU from 2014 to 2015. He is an enterprising person and facilitator in entrepreneurship development and SME quality improvement and management services in developing countries.
He has 26 years' experience in managing non-profit and voluntary organisations, organisational development and administration, 12 years in private enterprises and organization and 5 years in public service. Before joining academia, he held leadership and managerial positions as Chief Executive Officer, Head of Administration and Finance and Programme Manager over the years. He is also a founding Director and CEO of the Ghana Section of Defence for Children International.
Prof. Ampong has managed donor-funded projects of the World Bank, African Development Foundation, International Development Research Center, USAID, Dutch Ministry of Foreign Affairs and UNICEF. He has also participated in several local and international workshops and conferences on education, business, technology, microfinance, entrepreneurship, and human rights.
Additionally, Prof. George Oppong Appiagyei Ampong has more than 20-years of professional experience in training and support for peer education, managing programmes focused on business and skill development and training, gender equality and child protection as well as stakeholder networking.
Prof. Ampong is a representative for Ghana Communication Technology University in the African-German Entrepreneurship Academy (AGEA) and the African Centre for Career Enhancement and Skills Support (ACCESS) Networks, convened by the KNUST. He initiated the Entrepreneurship Hub at the Business School in GCTU responsible for entrepreneurship development including capacity building, business incubation and mentorship for business start-ups within the University community.
He is also team-lead for GCTU in the Ghana Innovation Hub, (2.1-million-dollar e-transform project) of the Ministry of Communication with support of the World Bank, in consortium with MDF-West Africa and BlueSpace Africa. He has expertise in entrepreneurship and project development, implementation, monitoring & supervision, and capacity building with experience in managing a program for business improvement and financing for private health facilities in Ghana with support from the Medical Credit Fund, Africa
Besides teaching and research, Prof. George Oppong Appiagyei Ampong has rendered service to the University, and the National and International Community in various capacities.