29th Graduation – GCTU Business School Awards Graduands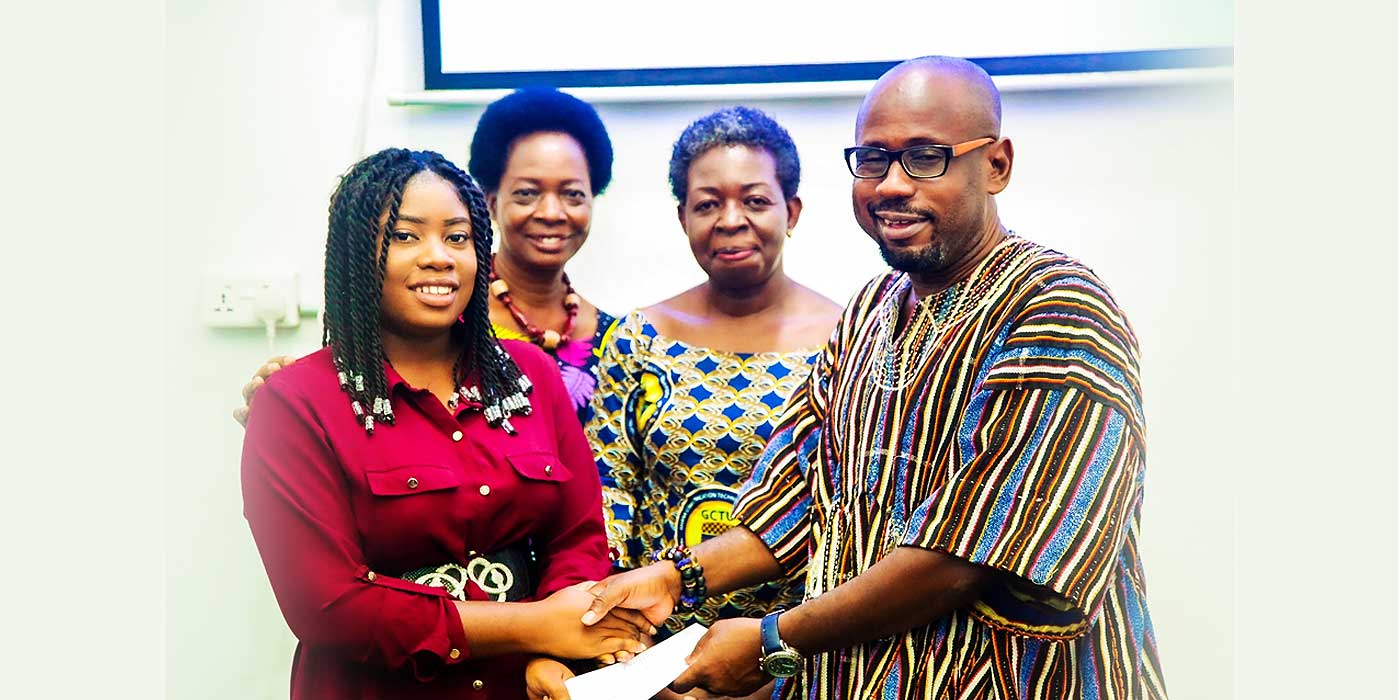 As part of its 29th Graduation programme, the GCTU Business School held an awards ceremony to award students who distinguished themselves in their various courses of study. The ceremony, which was held on 7th October at the premises of its Abeka campus in Accra, saw 24 special awards being given to the deserving graduands.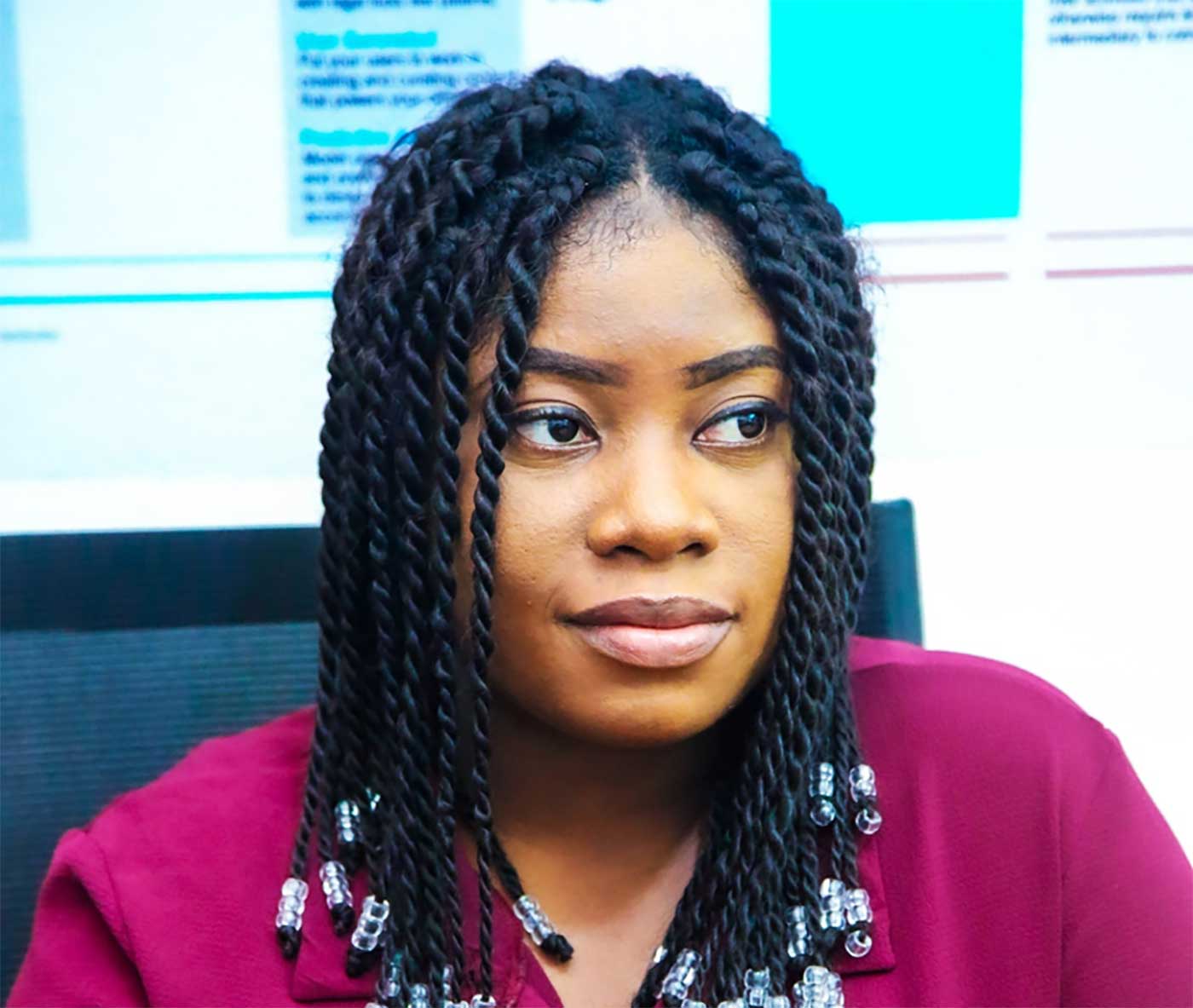 The Overall Best Postgraduate Student (2021), MSc Engineering and Management went to Ewurabena Mansa Asaam.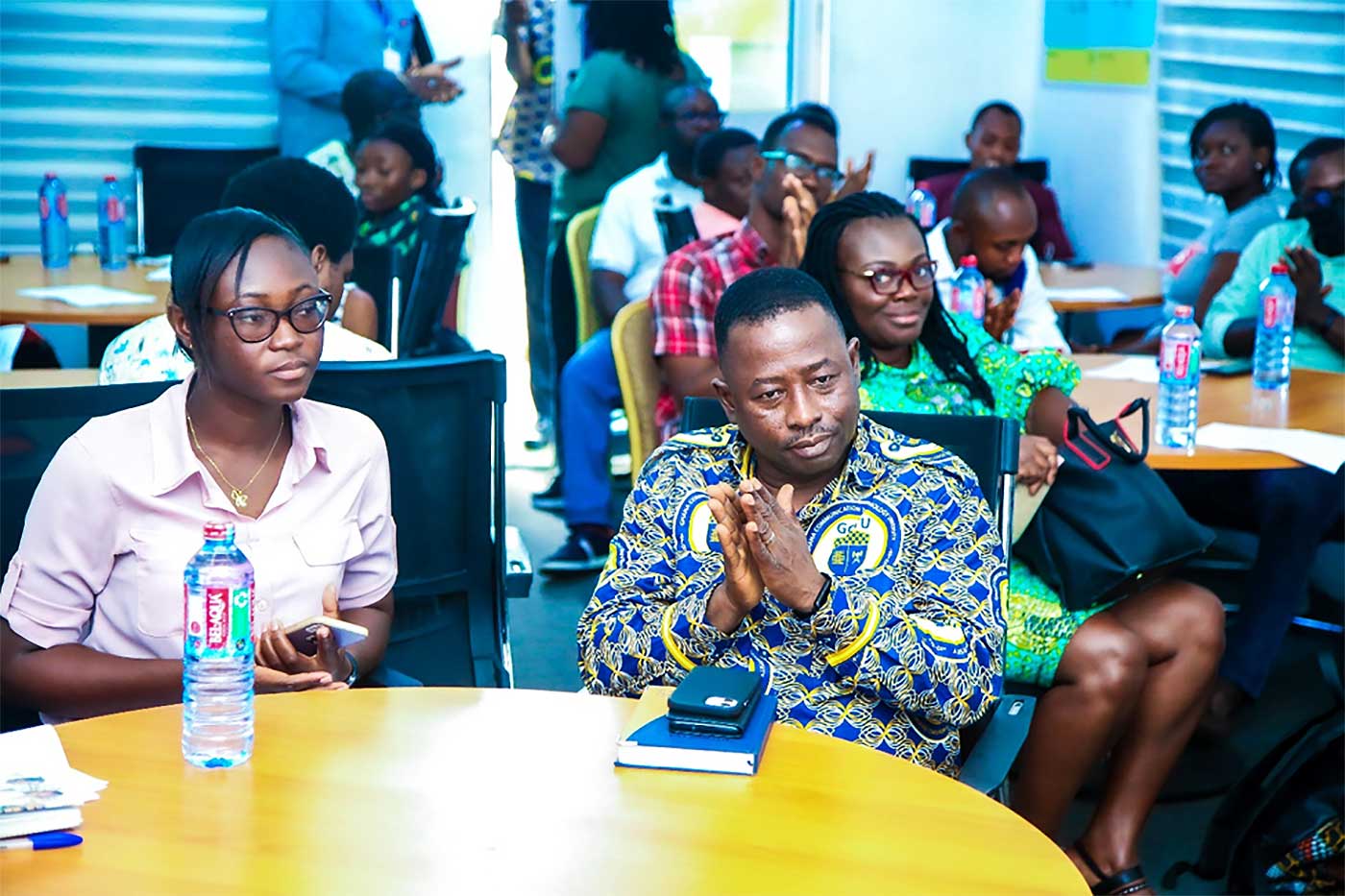 DIPLOMA PROGRAMMES
Best Student, Diploma in Business Administration (Accounting Option) DANQUAH, Daniel Omari
Best Student, Business Administration (Management Option) PADDY, Dora Tetteh
Best Student, Business Administration (Marketing Option) BEDIAKO, Daniel
Best Student, Diploma in Public Relations Management ABAKAH, Joshlina Aba
DEGREE PROGRAMMES
Best Student, BSc Procurement and Logistics – SEBBIE, Alex Out
Best Student, BSc Banking and Finance OUEDRAOGO, Harouna
Best Student, BSc Accounting with Computing AFARI, Emmanuel Ohene
Best Student, BSc Accounting APPIAH, Ernest Kwame
Best Student, BSc Economics ACQUAH, Derick
Best Student, BSc Management ANNOR-BADU, Eunice
Best Student, BSc Human Resource Management ENNIN, Samuel
Best Student, BSc Marketing ADAMOU, Aboubacar
OTHER AWARDS
Dean of Student Affairs Gold Award for the Overall Best GCTU Business School Female Graduating Student 2021.
BSc Business Administration (Accounting Option). -WALDEN, Beulah Hilda
Attah Amponsah & Owusu-Akomeah Award for Best Taxation Student – NYANTAKYI, Bright Kwadwo
Dean of GCTU Business School Diamond Award for the Overall Best Graduating Student, GCTU Business School 2021
BSc Business Administration (Accounting Option) – APPIAH, Ernest Kwame
Vice Chancellor Special Award for the Best Undergraduate Project Work (Business School) – AYETEY, Christiana and AGYARKO, Buckman Maxwell
POSTGRADUATE PROGRAMMES
Best Student, MBA Finance (2021) – ADOMAKO, Cecilia Nti
Best Student, MSc Business Decision Management (2021) – TAYLOR, Bertha Adwoa Twiba
Best Student, Supply Chain Management (2021) – AFRIFAH, Aaron Twum
Best Student, MSc Engineering Project Management (2021)- WILSON, Julius Michael
Best Student, MSc Engineering and Management (2021) – ASAAM, Ewurabena Mensah
MSc. in Oil and Gas Management AIDOO – Samuel Ankoh
OVERALL BEST AWARDS
Overall Best Postgraduate Student (2021)
MSc Engineering and Management ASAAM, Ewurabena Mansa
Vice-Chancellor's Best Thesis Award (Postgraduate)
MSc. Supply Chain Management CLAUDIA, Aku

The Pro Vice-Chancellor, Prof. Hinson was the Special Guest at the ceremony
At the ceremony, the Pro Vice-Chancellor of GCTU, Prof. Robert Ebo Hinson reminded the graduates that completing a degree programme only puts them at the beginning of a journey and not the end of it. He admonished them to be leaders in their little corners and contribute their knowledge to solving societal problems.
"It is the ability to transfer the knowledge and skills acquired here to solving real-world problems; that is where the lessons come from", Prof. said.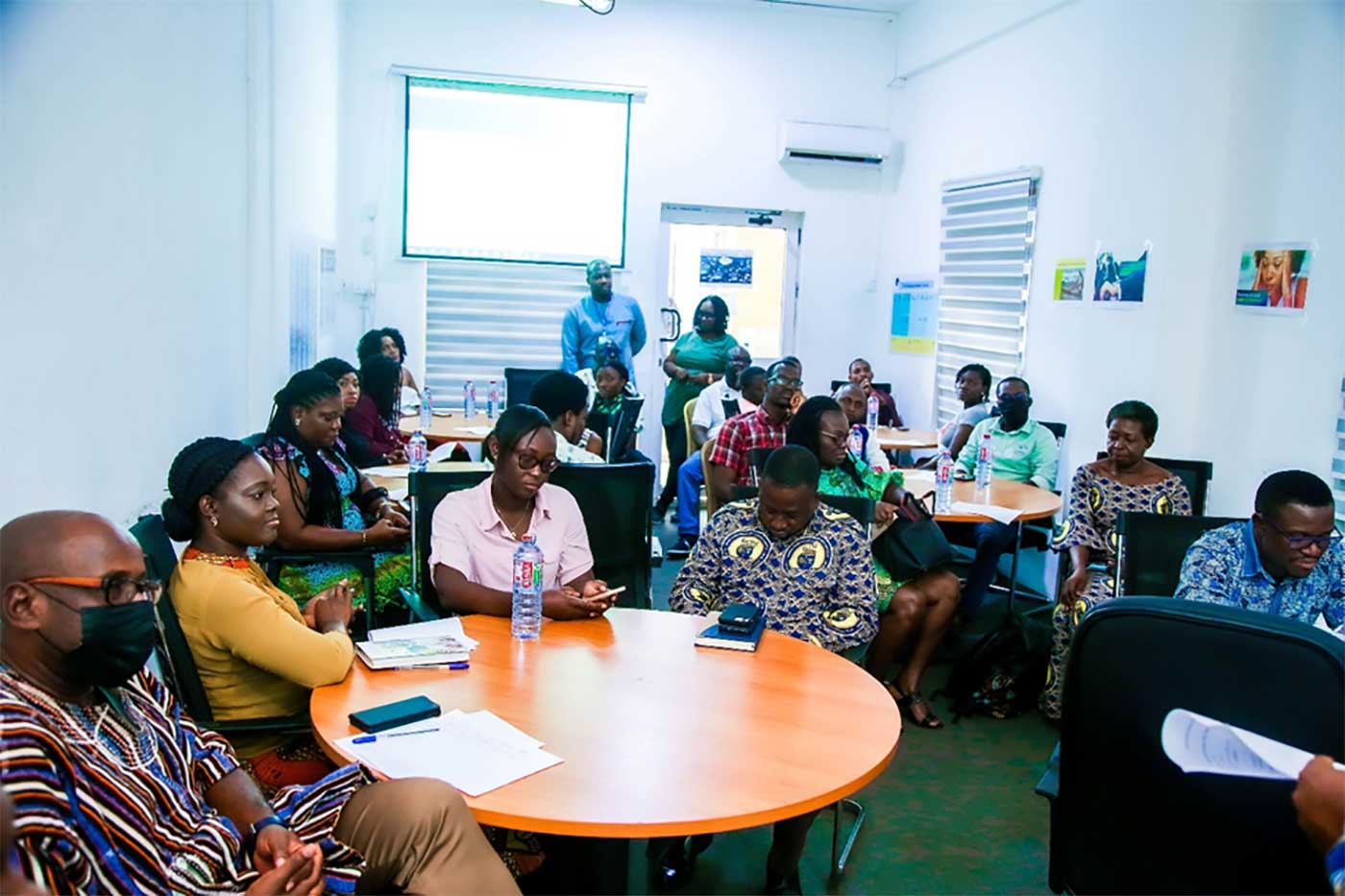 He further admonished the graduates to go and become the salt and light of the world by using their gifts to create room for themselves.
"If your gift doesn't make room for you, then it was defective at the beginning", he added.
Prof. Hinson congratulated the graduates for staying the course and finishing with distinguished awards. He encouraged them to "keep a fixation on the grace of God" as they proceed on life's journey.
The Pro VC hinted that the University would soon undertake 'Tracer Studies' which involves the tracking of the progress of students from graduation through their academic and professional endeavours till the end of their lives.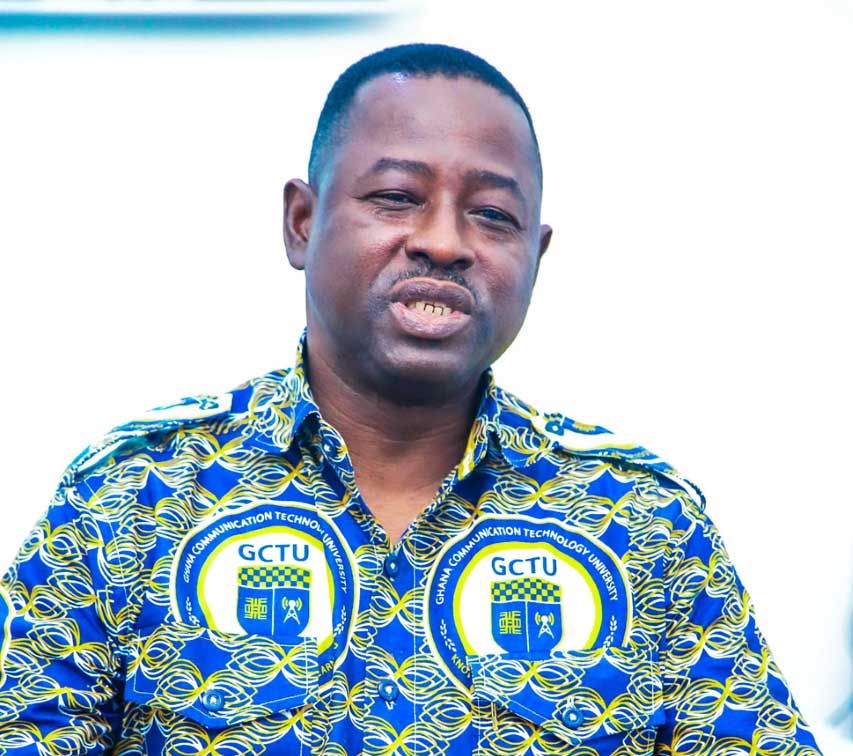 The Registrar, Mr. Emmanuel Baidoo, while congratulating the graduates for their excellent achievements, was hopeful that they will serve as a beacon of hope and light for other students to emulate.
Mr. Baidoo added that as they continue to excel and shine wherever they go, it will bring glory and honour to the university.
He emphasized the importance of alumni to the fortunes of the university saying: "alumni are a very important stakeholder for the development of the university because it cannot exist in isolation, therefore there is a need to have constant interactions with the alumni so that we can develop together".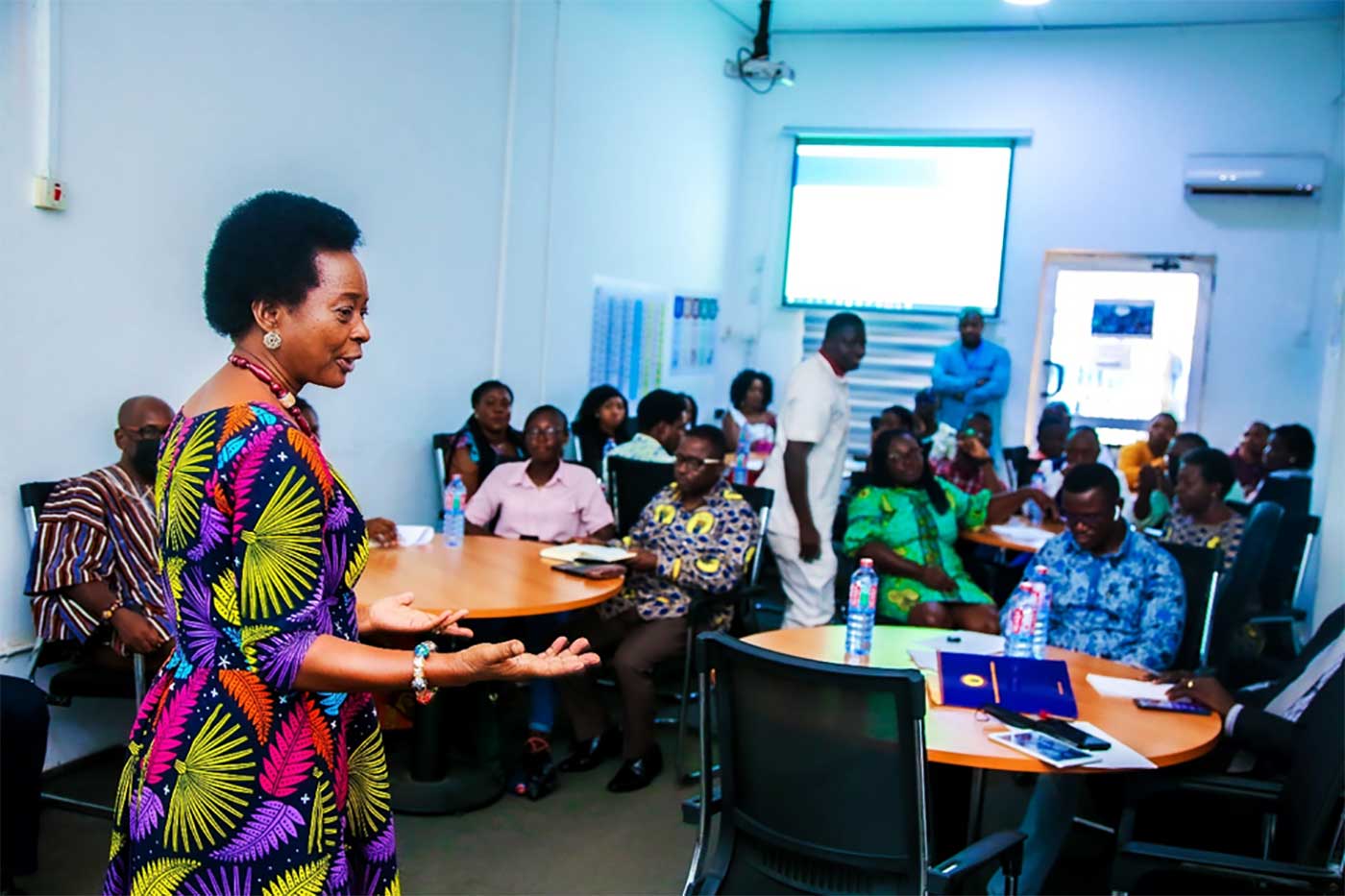 Prof. Ivy Drafor Amenyah used her opportunity to encourage the graduates to seize the opportunities life offers them. She said "life is full of opportunities. You need to find a way – being part of the Business School – to be someone who can smell opportunity from afar and be able to take advantage of it". She recommended networking as a "key to opening doors and keeping them open".
Prof. Drafor Amenyah advocated the need for continuous learning and improvement. She said to improve yourself you have to become a product of continual learning. She suggested that the graduates sign up to gain access to learning tools such as Google which is able to certify them with some skills. "Buy data, learn as much as you can, collect as many skills as you can", Prof added.
On behalf of the awardees, the Overall Best Student, Ewurabena Mansa Asaam, thanked the Management of the School for acknowledging their hard work and efforts. She promised that they will make the school proud.